The Simi Valley Corvette Club is more than just two meetings a month. It's about making friends, getting together with these friends and taking AMERICA'S TRUE SPORTSCAR out on the road, for a "run".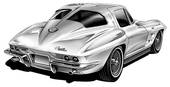 We're experiencing another great year.  Club membership exceeds 150 and enthusiasm is high.
Check out Skip and Louie at the Corvette plant in Bowling Green where Skip was involved in building the engine for his new 2016 Z06!

We were fortunate to have Gabriel and Rose from Mr. Vintage Machine at a recent meeting.  They locate vehicles needed for photo and video shoots for many high-end clients.  Some of our members have had the opportunity to have their cars shown on music videos, TV show promos, and such. There is a link to their website at the bottom of these pages. 
Here's a link to the NCM webcams:
http://www.corvettemuseum.org/webcam
Introducing our EBoard for 2015:
President

– Tom E Lee
Vice President

– Steve Cowan
Treasurer

– Ginny Kuntuzos
Secretary

– Nancy Lee
Contacts:  Steve Johnson (website) 805-340-1960; vettesimi@yahoo.com      
Here is a link to our Application Form
Our fine partner and sponsor:
Simi Valley Chevrolet                                  Simi Valley Chevrolet Ltr July 15 2011
1001 Cochran Street.
Simi Valley
CA 93065
805-527-2372
www.simivalleychevrolet.com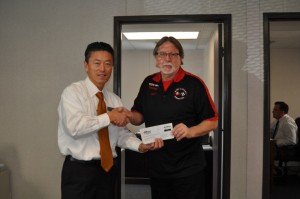 Simi Valley Chevrolet just reaffirmed their support of our club and will continue to offer 20% off parts and labor for our vehicles, along with "best price" on vehicle purchases by club members.